New automated production process, increased production efficiency by 200%.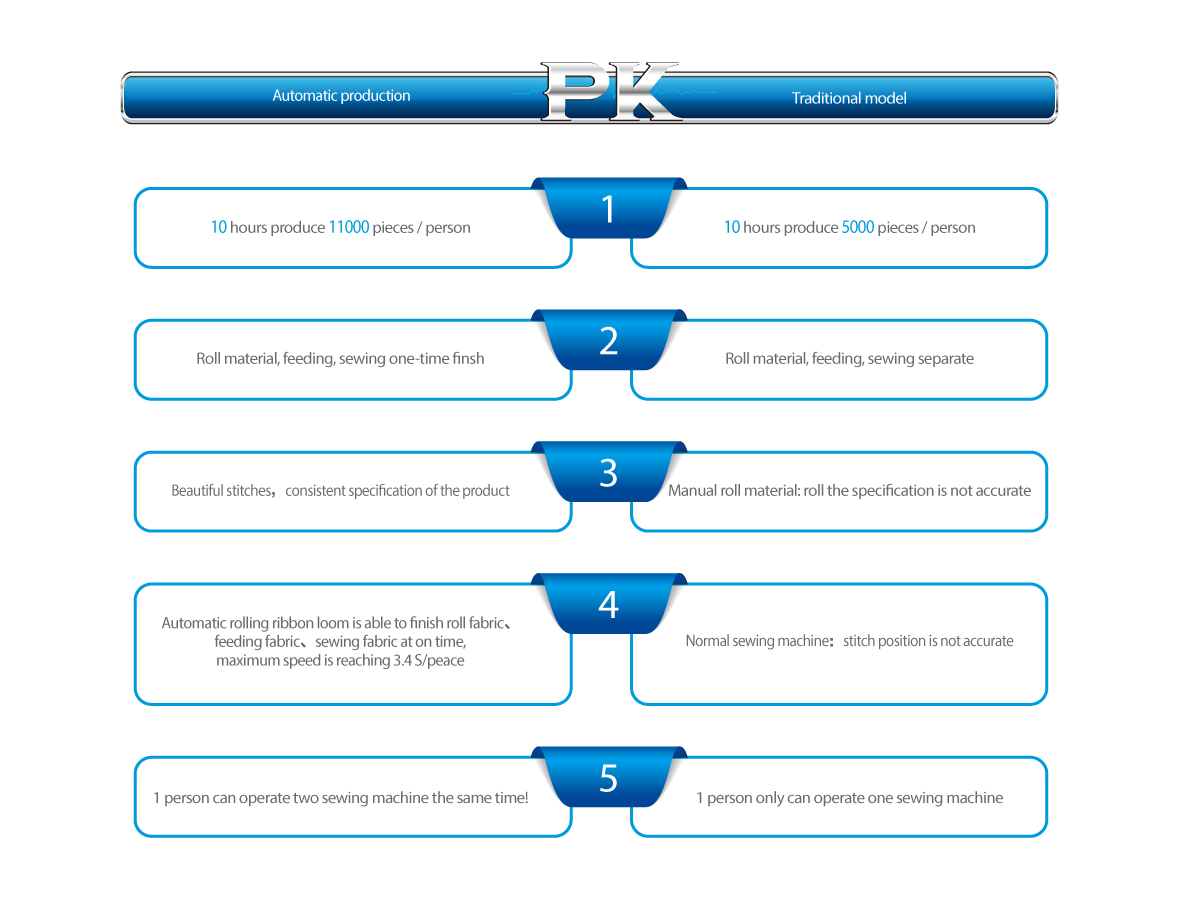 NS-AT6501 PRODUCT FEATURES
Mainly applicable to automatic bending folding circle type of various tapes. Applicable to the luggage, childrens wear and other round belt of the sewing (sewing the circle with a maximum folding length of 100mm, the maximum width of the tape 40mm)

NS-AT6501 Application Example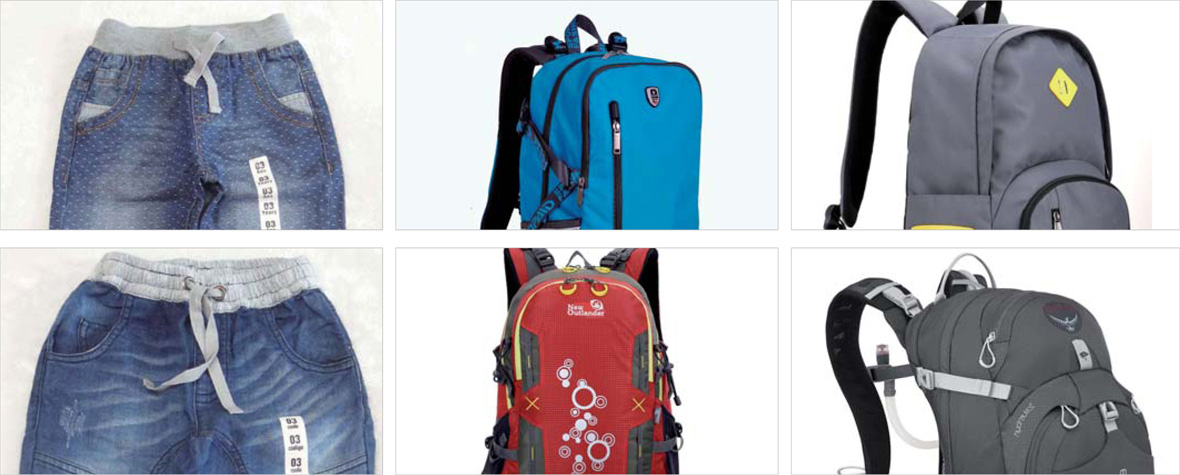 Stitch
Single-needle flat seam
Max. sewing speed
3200 rpm
Sewing area (X × Y)
40×30mm
Delivery mode
Intermittent feed (pulsed motor drive)
Stitch length
0.05-12.7mm
Max. stitch number
5000 stitch / 1 pattern
The way of lift the foot
pneumatic
Increasing the amount of work clamp
Max. 17mm
Number of cyclic programs
30 loops (each 50 programs)
Motor
AC servo motor 550W direct drive type
Power supply
Single phase100~120V、200~240V、Three phase 200~240V、380~415V、350V
Air pressure
0.5Mpa、1.8L/min
The above types are only for reference, and you can consult local distributors for details.
Specifications are subject to change for improvement without further notice. Please carefully read the operating manual before use for safety.